How to Upgrade the Operating System on a Windows VPS
Microsoft regularly releases new operating systems, which include new features and enhancements. We test them and make available for you as soon as possible. So when you order a new VPS with Fozzy, you can always choose the latest available operating system.
But what should you do if you already have a VPS with us and want to upgrade the OS on it to a later release?
Backup Everything
OS upgrade is a destructive operation, all data from the VPS will be removed—backup everything before proceeding!
Connect to your VPS via RDP and copy all data you want to keep to your personal computer. If there is a lot of data and you cannot copy all of them, contact our support for assistance.
We describe how to transfer files between a Windows VPS and your computer in this article.
Send an OS Upgrade Request
In your client area find the VPS which you want to upgrade and click "Manage":

Below the "Information" section find the "Reinstall" button and click it: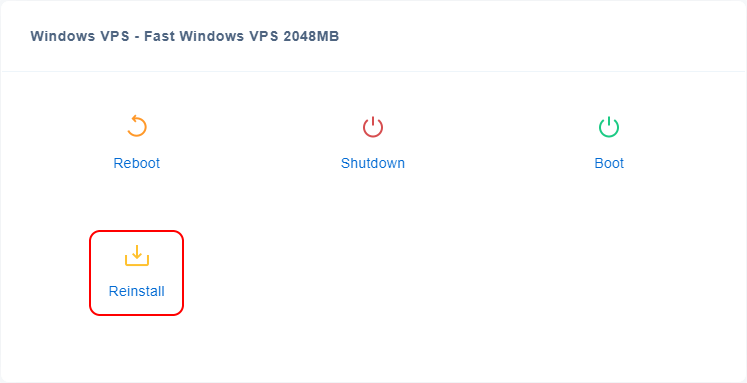 Select a new operating system and click "Reinstall":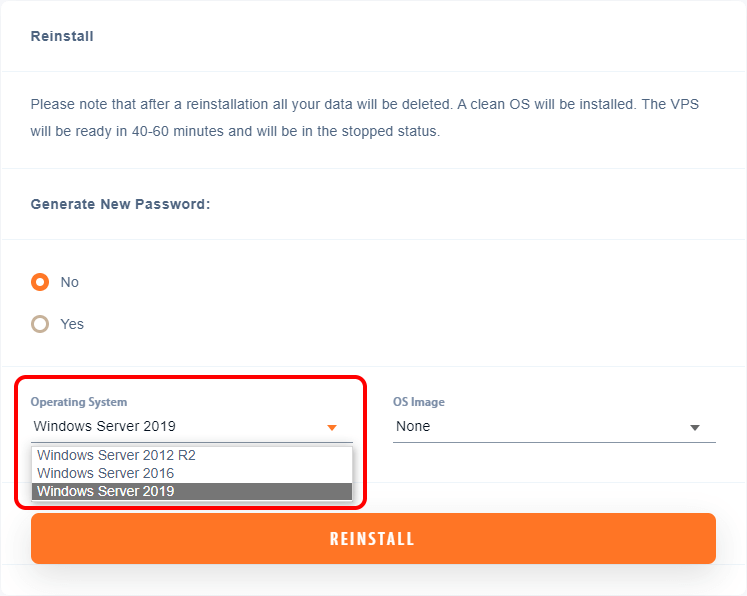 This is a destructive action: all your data will be wiped out—make sure you've saved all important data off the VPS.
Wait for the Upgrade to Complete
The reinstallation will take some time. As soon as it finishes, you'll receive an email from us.
Now you can transfer your files back to the VPS and use it as you please. And if you need any Microsoft programs installed, just let us know!